This months article in Evangelicals Now.  
The Pandemic of Fear
It was a revealing moment. Walking back from the hospital I turned a corner and saw a woman walking towards me. She stopped in her tracks – as though she were astonished to see another human being; stared and then turned back to the corner, where she stood aside to let me past.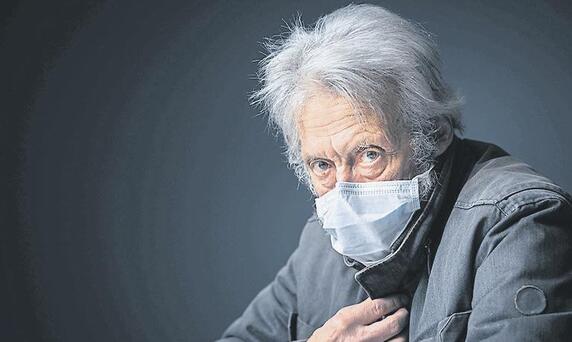 The path was two metres wide and even though she was somewhat portly we could easily have passed each other without making any human contact. Instead she backed off and as I passed, gazed at me with what can only be described as a look of fear. This is not the first time this has happened.
Fear has become pandemic. In May a survey showed that 70% of people in the UK were scared to leave their homes. I can empathise with that. Often after a traumatic event we are paralysed by fear. When I almost died in 2011 and spent three months in hospital, the NHS psychologist told me that often people who have gone through such experiences would be so traumatised that they would scarcely venture out of the house. I remember going to a theatre in London several months later and finding myself frozen to the seat with a panic/fear attack. We started up an ICU steps group in my church to help those who have gone through such experiences to overcome their fears and return to normal life.
Perhaps churches will need to do the same for much of the British population as we come out of the Covid-19 crisis. The trouble is that the government, aided by the media, has been far too effective in instilling fear in people. Fear, shame and guilt are great ways to control people. When you are told that if you go for a walk in the country you are 'killing people', or if you visit your elderly parents you are 'destroying the NHS', it can be a powerful motivation.
Fear has been used by religions to control. Cults instill a fear of the leader. Clergy warn of dire consequences if they are disobeyed. I think of the lady sitting at the back of the church – shaking and sweating because she was terrified that she was committing a great sin by not going to her 'normal' church but visiting us. Families too can use fear to control. The abusive husband or the manipulative wife make fear their primary weapon. And perhaps most of all, the devil manipulates and uses the fears in our own hearts to dominate and paralyse. Our hearts can condemn us.
Fear is also used in different ways. The fear of failure means that we won't try anything that might fail. The fear of losing face means that we won't challenge or think for ourselves. How many politicians joined in the weekly clapathon rituals lest they be accused of 'not caring'? How many Christians do good things, not out of a good heart, but because we fear what others might say if they don't see us doing them?
There is of course a legitimate use of fear. Teaching a child to fear putting their hands into the fire is not a bad thing! But it can be overdone. The UK government is now somewhat concerned that their 'fear' tactics have been too successful. People with cancer are not going to hospital because they are afraid of getting Covid-19 and of overwhelming the NHS. Even if the schools re-open, some parents will not want to send their children back. And in a year's time I will still meet people who turn aside on the road, lest they be contaminated by another human being. There will be a significant number of people who want to live in their own personal quarantine bubble. For those who don't have the financial resources of the 'we're all in it together' celebrities and can't self-isolate in our private mansions, we can apparently purchase on the Internet a real plastic bubble – which ensures we never have to have real contact with another human being.
The trouble with fear, apart from its dehumanising and debilitating nature, is that it feeds on, and produces, ignorance, prejudice, frustration and hatred. Living in a
world of our own means we are ignorant and scared of the world outwith. When, a few weeks ago, I was able to hug my grandchildren, I posted a photo on Instagram of the great event and was immediately taken to task by a Christian who accused me, as a Christian leader, of setting a bad example and disobeying the government! The police in the UK have apparently been swamped with people 'grassing' on their neighbours for taking more than one period of exercise per day.
The deadly fruits of Covid-19 will be seen and felt in the thousands of deaths that occurred. But I wonder if the psychological harm of instilling an almost pathological fear of other human beings will in the long run be more significant. Covid-19 has slain its thousands, fear its tens of thousands.
There is only one fear that is absolutely healthy – the fear of the Lord, which is the beginning and foundation of wisdom (Prov. 9:10). If we start there and move on to the person and work of Jesus – the one who came to free those who all their lives are held in slavery by their fear of death (Heb. 2:15) – we have the perfect antidote to the pandemic of fear. 'No guilt in life, no fear in death, this is the power of Christ in me.' Let's not fuel people's fears, or seek to control by fear, or be controlled by fear of whatever sort. Instead let's proclaim the hope we have – in Christ alone.
David Robertson is the Director of Third Space in Sydney and blogs at www.theweeflea.com
The Church Cares About the Unborn, but What About the Elderly?
Quantum 95 – Ravi; Owen Jones; Cambridge Uni; Australian Premiers; China; President of Ghana; Islamic Call to Prayer; McDonalds; Russell Brand; and Runrig