In yesterday's blog I spoke about the enormity of the task that we face here in Australia.  Here is an interview I did with the Gospel Coalition Australia – which expands on that a bit more.   The key question, in Australia, the UK and the US, is whether the Church is prepared to face up to the underlying difficulties and whether, when we do, we despair and give up, or seek the Lord and his glory, through the proclamation of Christ.   Here is the article…
Reaching People in Our 'Third Space': An Interview with David Robertson
TGCA spoke to recently arrived UK Pastor and writer David Robertson, who is heading up a new evangelistic ministry here in Australia called Third Space.
---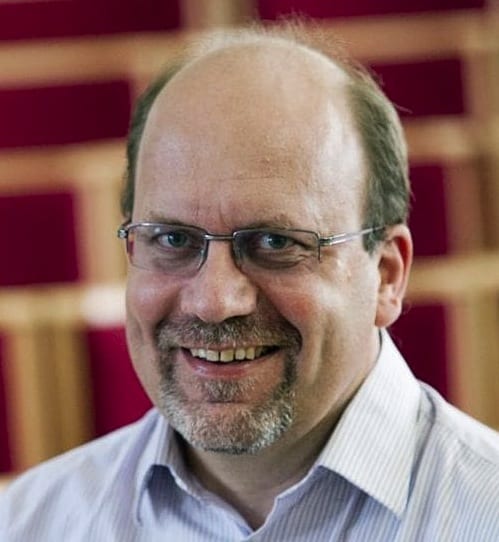 TGCA: You've recently arrived in Australia after living in the UK. What are some cultural similarities and differences between Australia and the United Kingdom, especially in relation to worldviews and secularisation? 
The UK has secularised rapidly and is about ten years further down the regressive slope than Australia is—although that varies within both countries. There are many similarities not least because modern Australia is really the child of the UK. Australia is a Western nation on the edge of the Pacific rim. That means that the factors that are affecting the West are prevalent here too: increasingly militant secularisation; excessive individualism together with the collapse of community and the longing for it; the decline in Christianity; growth of Islam; materialism and an increasingly intolerant secular humanism particularly in areas of social policy. There are, however, differences in Australia. The church is overall much stronger; the effects of the 1950's Billy Graham missions lasted longer; the number of Christian schools; Asian Christianity has exercised a growing influence.
The factors that are affecting the West are prevalent in Australia too … There are, however, differences in Australia. The church is overall much stronger
TGCA: What challenges do you see Australian churches facing? 
Much the same as in the UK. How to cope with the above. Divisions, false doctrines, the health and wealth prosperity gospel and the tendency to move either to a liberal view or to a legalistic view of the Bible. There is the danger that the confusion and trouble within the culture, is reflected in the church and that instead of surfing the cultural waves, we are drowned by them.
TGCA: What opportunities do you see for Australian churches? 
The fact that you are not as far down the road as the UK means that the churches here have more opportunities as you have more resources. The question is whether those opportunities will be taken. Most of all I think there are great opportunities for evangelism and outreach. There are opportunities in media, education, mercy ministries and in local engagement through local churches.
TGCA: You've recently launched an Initiative called 'Third Space'. Could you tell us why it was launched, and what it aims to achieve?
Third Space came from City Bible Forum (CBF). They are excellent at doing outreach in the CBD's amongst city workers and lawyers. They wanted to use their expertise and resources to expand that work. They asked Steve McAlpine and I to come and lead a new evangelistic outreach. There are three images that we like to use to describe this outreach:
1. Open Doors – These are days of great gospel opportunity in the Western and Eastern worlds. We are convinced that rather than doors closing to the gospel in our cultures, there are an increasing number of open doors. (Revelation 3:8). We don't need to kick them down, but how do we identify them and how do we walk through them? Third Space is about seeking out the doors that Jesus Christ is setting open before us. (1 Corinthians 16:9).
2. Shifting Sands – There is a great difficulty for us in identifying and using the open doors that are available for us. The church is often like Indiana Jones heading for the Temple of Doom, only to discover that the ground keeps shifting beneath our feet. We should no more build our evangelism on the sand than we should build our lives (Matthew 7:24). In order to be able to reach the doors and enter the Third Space, we need to be able to identify what the obstacles are and how the ground is shifting. Understanding how our society thinks is crucial to the effective proclamation of the gospel. Third Space aims to inform the church about the shifting sands of the culture and ground evangelism in Christ. To use another metaphor rather than stand King Canute like against the incoming secular tide—we seek to ride the waves of culture in order to communicate the gospel of Christ without drowning in the cultural storm.
3. Living Stones – Evangelism is done by the Church. It is the church that is commissioned to preach the good news to all and to make disciples. (Matthew 28:18-20). It is in the church that all people see that we are his disciples (John 13:35). The church is a spiritual house built with living stones (1 Peter 2:5). We are living because we are filled with the Spirit and become a spiritual organism. We are stones because we are built on the 'chosen and precious cornerstone' of Christ. A living church is the greatest witness to our contemporary culture. Third Space aims to introduce such churches to people.
TGCA: What are the resources Thirds Space offers to churches? 
That's a great question because it recognises that Third Space exists to serve churches (and not the other way round). We would like to partner with churches to help encourage, energise and equip Christians to reach out. We will also be involved in evangelism ourselves.
In terms of what we currently offer…
Website – The World Wide Web is to the 21st Century what the printing press was to the 16th. We will develop our own website using podcast, video and writing and the creative arts. We aim to use it as a third space to engage with non-Christians and the wider culture. We will also use it to provide information, cultural analysis and resources to use within that space. An example of this is Bigger Questions podcast – produced by Robert Martin which will become part of Third Space.
Speakers – David Robertson and Steve McAlpine are experienced communicators of the gospel and will be available both to proclaim the gospel and to help train the church. Our team also includes Rob Martin, Russ Matthews. Other City Bible Forum speakers such as Sam Chan and Al Stewart are also part of the speaking team. Speakers can be used in a variety of settings from cafes to churches, conferences to cinemas.
Media Engagement – We need to interact with secular media – including broadcast (TV, radio) and literary (newspapers, magazines and books). Third Space will seek to be a bridge between the secular and Christian media. We also need to help the church interact with secular media and even use it in our proclamation of the gospel – just as Paul did with the heathen poets in Acts 17. Third Space already have an excellent resource Reel Dialogue which uses film media in this way.
Personal and Group Bible Study- We are aware that there are people who want to engage with the Bible but are reluctant to 'go to' church. So we will seek to encourage the one-to-one approach to personal bible reading. However we are also aware that for some people that is too intense and so we will also encourage group bible studies and offer personal online studies to help people in their exploration.
Training and resourcing in apologetics – Rob Martin will research and equip through the Bigger Questions and other means.
Therefore we will offer consultancy to churches, schools, companies and other Christian organisations. CBF has an excellent Life@Work resource, led by Andrew Laird, which we will encourage and promote. We will also use conferences and other events to help train – through word and deed.
We would like to set up an Association of Australian Evangelists and encourage Evangelistic Festivals, in collaboration with local churches, in each of Australia's cities.
TGCA: How can churches access these Third Space resources? 
Information about Third Space can be found on the CBF website. https://plus.citybibleforum.org/city/activity/third-space-ministry
In about three weeks we will be launching a Third Space website which will itself be a third space. It will be primarily for non-Christians. thirdspace.org.au
Perhaps the best way is for people to write me directly – david.robertson@thirdspace.org.au . Steve McAlpine and I are also happy to meet with church leaders.